iD is a group exhibition curated by Antoni Ferrer featuring five international artists: Risk Hazemkamp, David Hancock, Sarah Baker, Caron Geary and Brigitte Stepputtis. The work is diverse and revolves around the concept of identity.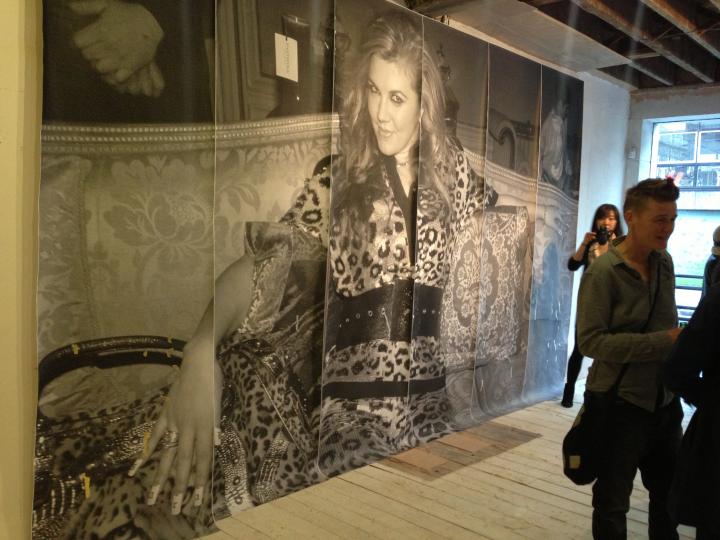 The work of Sarah Baker expresses an entertaining event in 2007, in which she visited an exclusive shop called Where Royalty Shop: Partridge Fine Arts and impersonated her created persona of Sarah Baker ´the celebrity´ with an entourage consisting of a bouncer, photographer and personal shopper. The shop assistants became convinced of her status and made her feel welcome by respectfully offering her tea.
Her work revisits and embellishes an event and adds value in the form of gold leaf, essentially contrasting old and new celebrity money.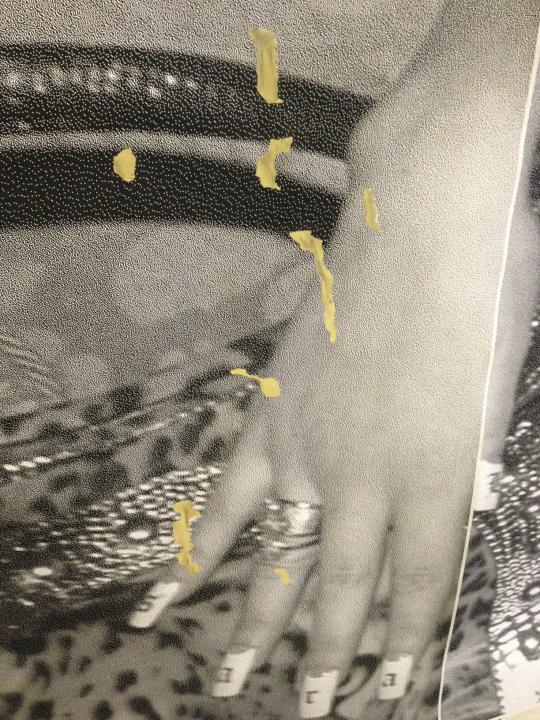 The gold leaf has a double purpose of eliminating unintentional digital irregularities resulting from the printing process. The artist instinctually planned to add gold in order to add value actually and conceptually to the work, but the obvious irregularities provided the obvious location. Emphasis on the inexpensive real materials of the contemporary final product printed in 2014 and recording the reminiscence of the remembered event, contrasts with the opulence of the actual event in 2007. Her work revisits a social intervention emphasising the performance of purchasing, which explores peoples perception of identity based on experience and attitude.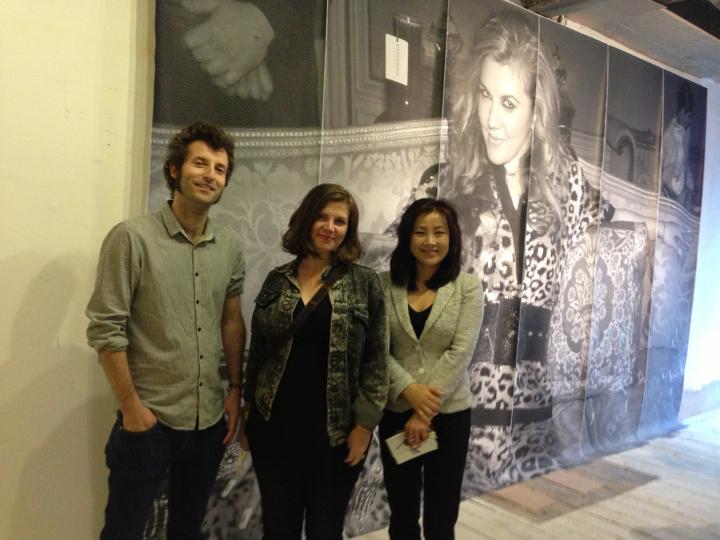 The curator Antoni Ferrer is photographed next to the artist Sarah Baker and the Gallery director of the Hanmi Gallery Heashin Kwak.
In this photograph he is infront of one of his preferred artworks by Caron Geary entitled Feral Self-Portrait.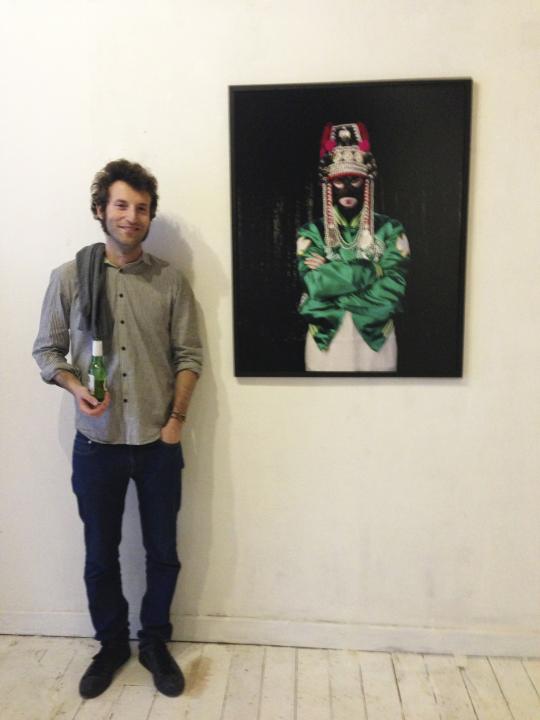 The defiant pose challenges the traditional characterisation of identity, notions of femininity and sexuality. Antoni explained how the creation of the exhibition evolved organically as a process of negotiation between the artists and his overall concept for the exhibition. Essentially the expression of a changing dialogue, inspired by a flexible interchange of ideas with, and influenced by the selected artists.
35th Interim Exhibition
6-15th June 2014
Opening times 12-6 everyday
Hanmi Gallery
30 Maple Street
London W1T 6HA
02074369717
The curator Antoni Ferrer
http://www.curareprojects.com/about-us.html