What an amazing show! Just a few hundred yards from White Cube's Bermondsey Space I wandered into this OC Art Society exhibition last Thursday and was pleasanty surprised by what I found. Not only some really great paintings, but film, photography and sculpture by past pulpils from the school Charterhouse. Almost every piece had a sense of credibility and you could feel the thought that had gone into its creation. Having seen a lot of group shows it was great to find one where even though there was a huge diversity of production and vast variety in the ages of the exhibitors you felt a lot of scrutiny had been put into the pieces by each and every artist, and that they themselves and had already pruned their pieces down to produce the best that they could. There was no laziness in the work. A few of my favourite are as follows.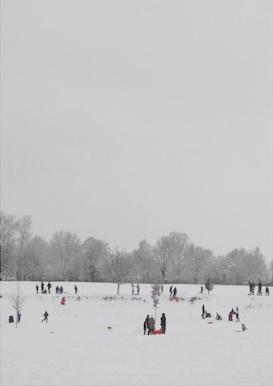 With Lowry in Tate ascenancy this photo by Belinda Knox not only had a witty title but a nice black and white contrast going on. It's titled Lowry Pops into Dorking for some Tobggoning (Detail).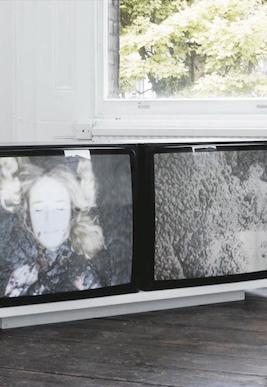 It was hard to miss this video diptych by Jammie Nicholas where a girl was repeatedly submerged in mud. The time delay of the same film running constantly over the two screens set up a strage feeling of reality being twisted.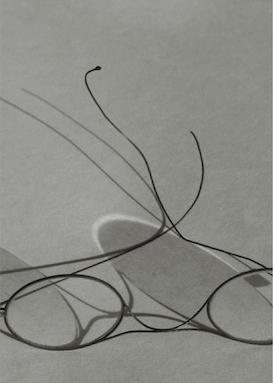 It would be great if I could show you how these glasses by Mags Orsen actually looked on the night. The paper they were on was thin and delicate in a frame that seemed to both protect and celebrate that delicacy.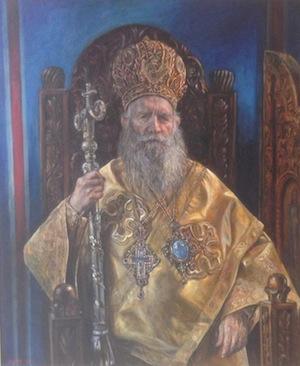 This was a really impressive oil painting by Jane Allison showing consumate skill and professional in the paint handling and production - very classy.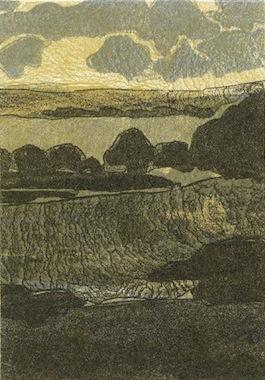 I also really liked these tiny prints by Simon Burder, for some reason they made me think of Goya - maybe there's something sinister in the seemingly simple landscape?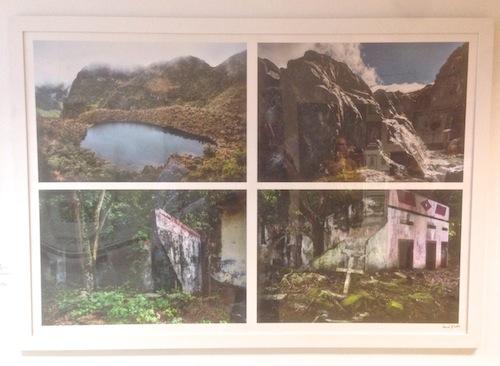 And the picture above was the 1st prize winner of the night by Francois Dolmetsch titled Armero: The Pompeii of Columbia.
A great show and I look forward to seeing the next one.
Review by Robert Dunt, Founder of ArtTop10.com and practising artist - www.robertdunt.com
You can find out more about the OC Art Society at www.ocartsociety.org