The summer exhibition at the Dulwich Picture Gallery is "Andy Warhol: The Portfolios" and consists of 80 works from the period 1962-1984 when Warhol worked almost exclusively on the silk-screen printing method.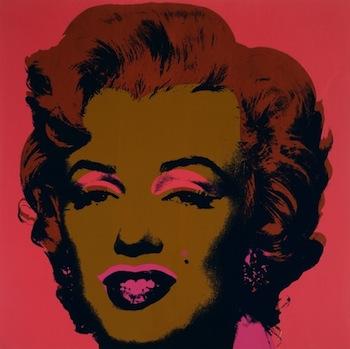 Marilyn
It may seem surprising to have such a modern artist in a gallery known for classical art, but much of Warhol's work is based on classical subject matter: conflict (The Birmingham Race Riots), still life (Space Fruit: Still Lifes) and portraits (Marilyn). Even Vesuvius was a common theme for 17th and 18th century artists. As such, this exhibition did not seem out of place in the Dulwich Picture Gallery.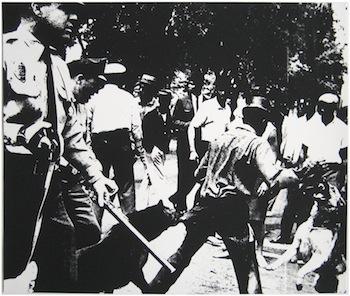 Race Riot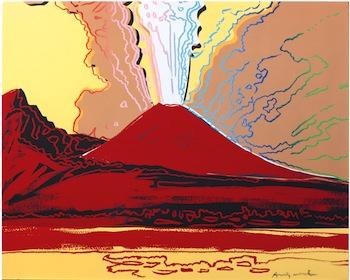 Vesuvius
The prints chosen for this exhibition are excellent, from the screenprint portraits of Marilyn (1967), Mohammad Ali (1978) and Ten Jews of the Twentieth Century (1980) to the excellently hung room with Myths (1981) and Endangered Species (1983) arranged in a dense pattern.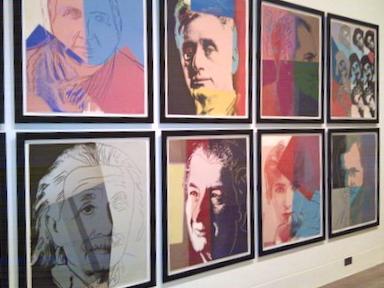 For an artist whose work is so widely known, I was surprised by how much more powerful the images were in real life than when seen in magazines or posters. The colours really pop out and techniques like using Diamond Dust (essentially powdered glass) add a sparkle that just can't be recreated. Additionally the gallery has chosen to densely hang the prints, further increasing their impact.
Overall this is a highly recommended exhibition. The show runs until 16 September.
Review by Inderjit Gill