Wouldn't it be great to wander around Frieze London and buy anything you wanted and take it home. So that's the premise for this year's review. I've got unlimited cash and unlimited space at home. So what would I wrap up and take back to look at every day
1. Well a bit of Edmund de Waal would be nice. I could put it in the kitchen, in case the mugs ran out. But seriously, which one to choose. Gagosian was wowing it up with some new ones, where there were brown rust cloud vases (porcelain vessels) in black cases and the classic white ones had some square shapes and saucers. I think you'd want to go classic and go for a white one, so this is the one I'd choose.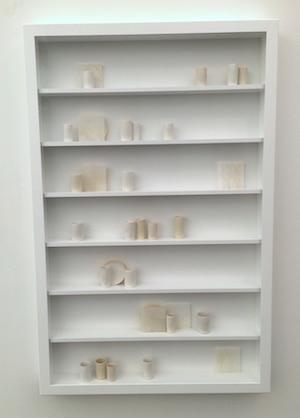 2. Alex Katz, that would be pretty cool for the home. Once again the problem is which, there were loads on display at Gavin Brown's Enterprise, a big one or a small one? Well I think I'll have two. You'd have to go for a big classic like the one below, but I'd also quite like this little one of flowers. It reminds me of Patrick Heron gouache abstracts.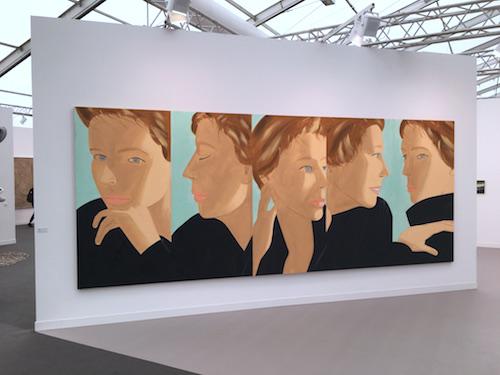 Alex Katz, Nicole 2, 2016, Oil on linen, 213.4cm x 533.4cm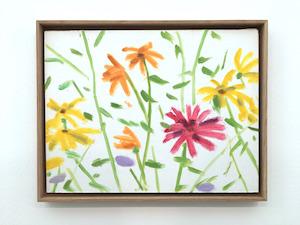 3. Definitely a bit of Yayoi Kusama from Victoria Miro, especially as he work reminds me a bit of my own Electricity paintings. (Shamless link to one of my Electricty paintings http://robertdunt.com/distortion-form-paintings.html) There was a blue and orange one and a white and grey one. Bit cheeky but I think I'm going to have both. They work on the eye in different ways, the blue and orange spinning and the white and grey one leading you like on a trip around a maze.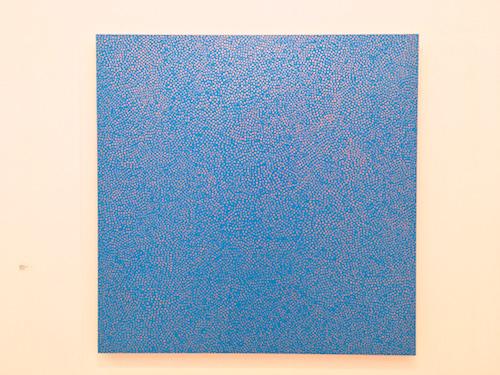 Yayoi Kusama, Infinity Nets [MLFT], 2016, Acrylic on canvas, 145.5 x 145.5 cm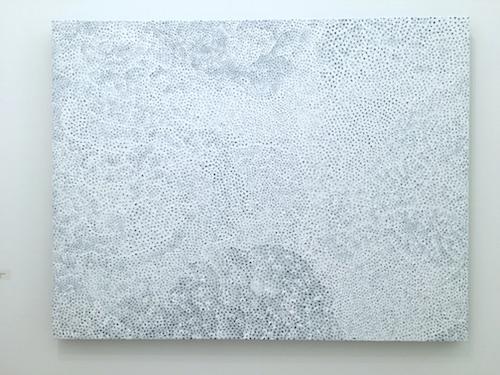 Yayoi Kusama, Infinity Nets [YRUT], Acrylic on canvas, 2015, 112 x 145.4cm
4. Really liked this pic by Peter Davies at The Approach, probably spent more time looking at it than any other work, watching the orange, red and grey shift back and forth in space.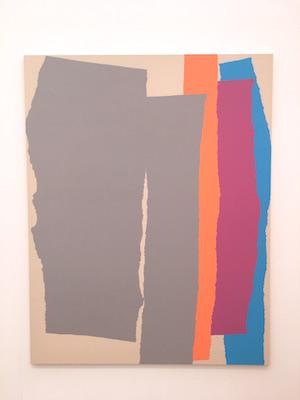 Peter Davies, Body Double, 2016, Acrylic on canvas, 213.4 x 167.6 cm
5. Seems silly not to have a bit of sculpture so how about this Snowman work by Gary Hume at Spruth Magers. I suppose though this choice is partly just because it would be fun to show off to friends and the could all "ooh" and "aah" over it.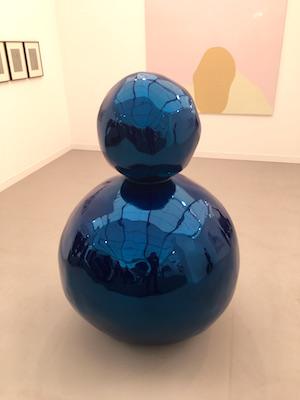 Gary Hume, Back of Snowman, 2016, Blue lacquer, stainless steel, 152.4 x 124.5 x 44.5 cm
6. A bit of Rauschenberg would be nice and this one from Galerie Thaddaeus Ropac looks pretty good. Always like the colour in the Rauschenbergs, especially the tree in the top left.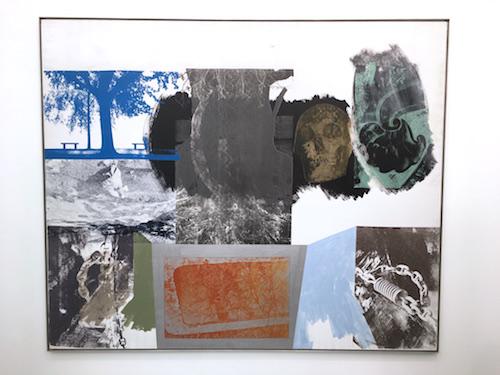 7. A little bit of photography would round out the collection so this work by Thomas Ruff from Lia Rumma would be nice. Another one to wow the friends, but maybe over time it would become more and more interesting. Not sure I would have gone for this if I hadn't reviewed a show by Ruff at Gagosian a while back.
Thomas Ruff, Ma.r.s 18, 2011, C-print, 254 x 185 x 7 cm, Edition of 3
8. Last but not least a Bridget Riley from David Zwirner. You could look at this daily and be dazzled.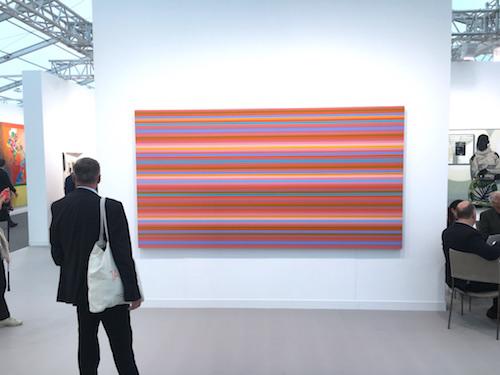 Bridget Riley, Calando, 2016, Oil on linen, 160 x 305 cm
And according to my Apple Watch while doing this review I walked 1.72 miles, over 1 hour 40 mins and burned 461 calories, and this is what it looks like when you're walking around Frieze London.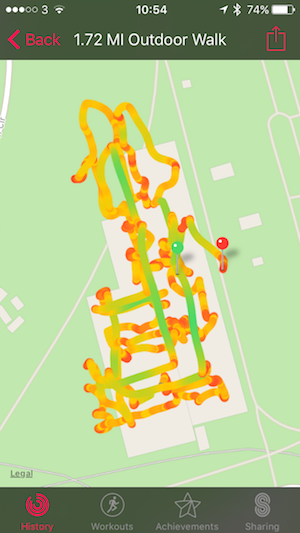 Review words by Saima Dunt, photography by Robert Dunt
Robert Dunt is the Founder of ArtTop10.com www.robertdunt.com www.rdme.co.uk