There were som gems here, but it took a while to dig them out. I hadn't been to the Affordable Art Fair for a few years and this time it felt a bit more upmarket that the last time I went. There's a a really nice cafe on an upper level with a cool view over all the galleries. Where, incidentally, I had a great soya milk flat white. But before this becomes a food review on with the art.

Initially it all felt a bit bland, like the London Art Fair did this year as well. There's almost a kind of art that's always at these things, a commercial kind maybe. It's hard to define what it is, but it just often feels a bit samey. It's a combo of weird figurative art, photos of trees in mist, Banksyesque things that are slightly daring, gimmicky stuff like layered or floaty things in box frames, pictures of loads of people in streets, beaches, the countryside and Fred Cuming, Mary Fedden and Ken Howard copies.
But in amongst all this there's always something interesting, and here's the ArtTop10, Top 10, in no particular order:
1. Liz Hough, Cove, 57 x 78cm - Cricket Fine Art
Nice collage where you actually get a sense of the paper being torn and stuck and the materials being used.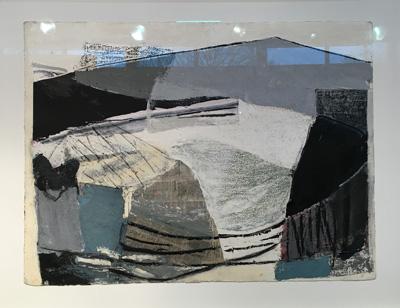 2. Alan Kingsbury, Tempranillo V, 40" x 30" - Panter & Hall (PH2 Gallery in the AAF booklet)
Panter & Hall is a great gallery and they always have something good. Simple reds, blacks and greys give a great result with paint that feels like liquid.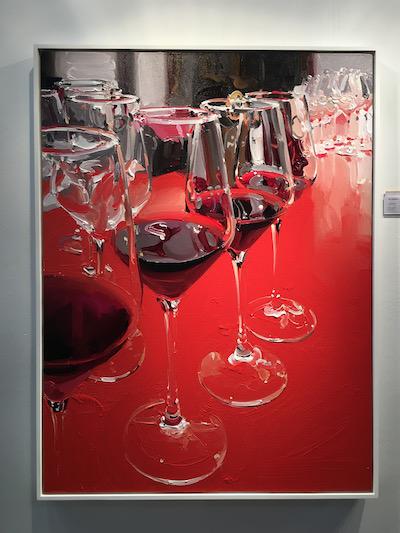 3. Any Judd, Arianrhod (Welsh Moon and Star Goddess) - Hicks Gallery
What more could you want than a human with an owl's head. Beautifully painted owl's head incidentially.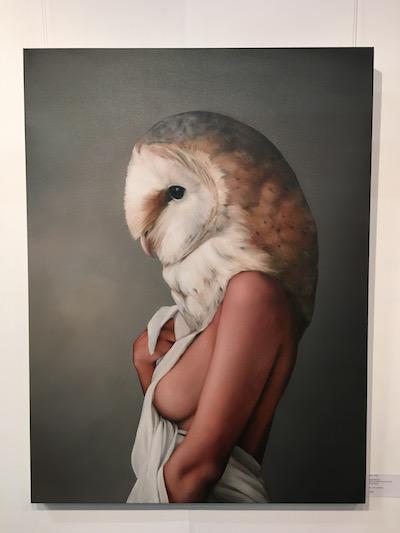 4. L. Ash, Yellow Beat, 23 x 31cm - The Art Movement London
Nice bit of abstract collage.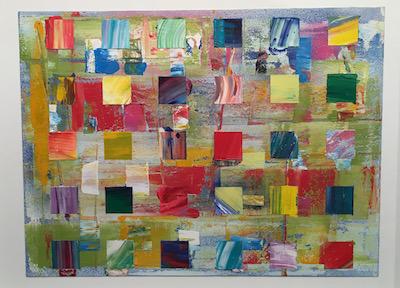 5. Elise Ansel, Study of Two Angels, 20.3 x 25.4cm - Cynthia Corbett Gallery
This little watecolour caught my attention from across the room. Like the collage at the top it has a nice sense of being made, not manufactured.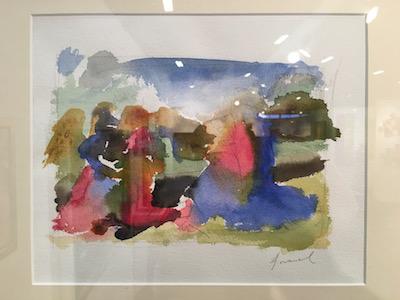 6. Fabrice Sandre, Barbie Series, 40 x 27cm - Aperture Contemporary, Paris and Singapore
Freaky. Looks like a full szie human, good shadow.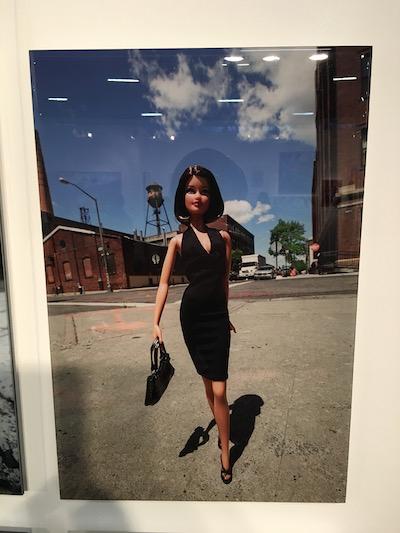 7. Annabel Fairfax, Spring Bouquet, 50.8 x 43.2cm - Cricket Fine Art
Part Ivon Hitchins, part Mary Fedden. Fun and pretty.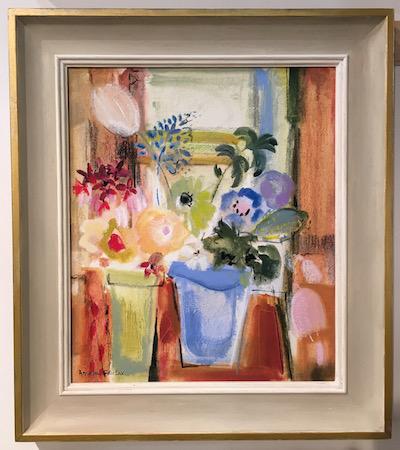 8. Parmen Daushvili, Past Friends - Plein Air Contemporary
If there's a theme to this AAF review it seesm to be that I like the pieces that feel made and crafted by hand and with a little bit of chaos and honesty. This seems to be one of those.
9. Jenny Boot, Sanne, 49.2 x 65.5 ins - publichouseofart.com
Couldn't resist putting this cat in.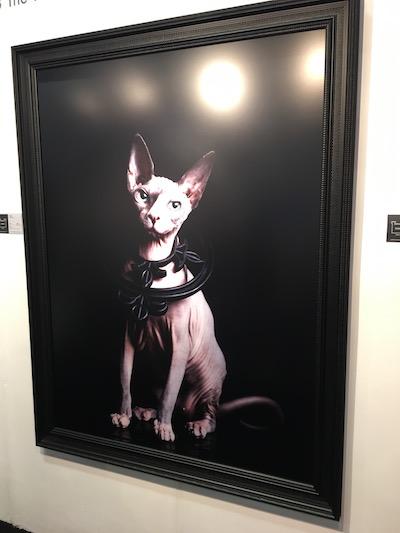 10. Andy Burgess, Cocktail Hour, 11 x 11ins - Cynthia Corbett Gallery
Collage with vintage paper, funky.
Review by Robert Dunt, www.robertdunt.com, Founder of ArtTop10.com