Genuinely interesting show that presents the largest exhibition of modern and contemporary art from the Arab world in Britain. The show highlights works from the Barjeel Art Foundation's collection with artists from Algeria, Egypt, Iraq, Lebanon, Palestine and elsewhere.
There are some cracking pictures in this including one by Shafic Abboud that reminded me of an early abstract Patrick Heron but messier and more abstract. Then there are some amazingly competent drawings by the novelist Khalil Gibran. Very skilfully drawn with a feel of Leonardo draughtsmanship. But then on top of that there's also a strange surreal or symbolist quality. In one of the drawings there's a woman emerging from these sketchily drawn hands.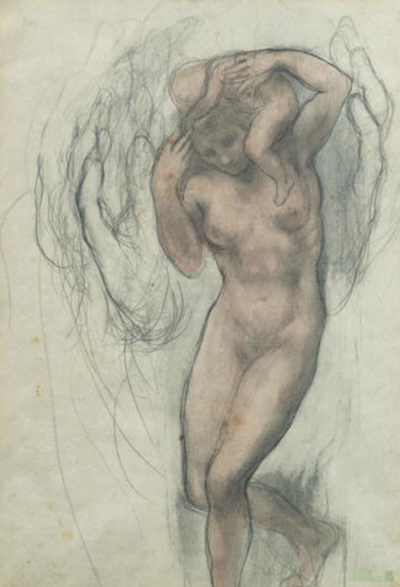 My favourite was a painting by Dia Azzawi. It's a fascinating mix of dark colours and black paint that reminded me of Braque, but combined with a good deal of razor blade scraping back courtesy of Ben Nicholson. Then the figure in the painting has thick heavy feet and hands reminding me of early Barbara Hepworth sculptures. What a combination. Dra is apparently Iraq's most influential living artist.
Whitechapel Gallery, Barjeel Art Foundation Collection: Part 1, 8 September - 6 December 2015.
Review - Robert Dunt, Founder & CEO ArtTop10 - www.robertdunt.com