There's an ethereal quality to these small artworks. It's hard to work out what's going on initially - what are these artworks, they're called chromogenic prints, but apparently have something to do with an old fashioned negative. What they actually look like is small old style photos with deep colour and a sense of craftsmanship.
They are hard to read instantly, and I'm not sure if I'm meant to be looking at the image or the photographic process. Before this exhibition Thomas Ruff had done some images of nude models in the same way. They had a sculptural quality to them that was clear, you can see one of these works lurking in the office of the gallery.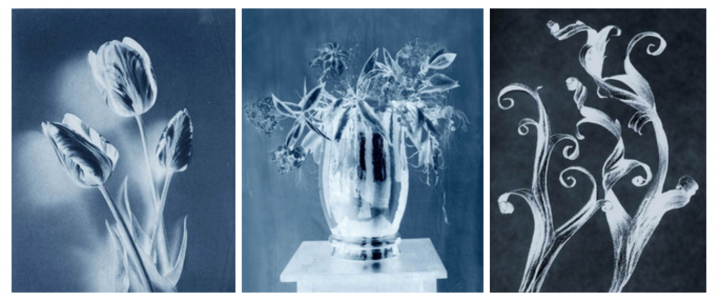 There's a soft and hard sense to the works - a hard crisped leaf followed by a blurred table set up. Then there's the juxtaposition between the images showing plants in vases and plants in close up. It's like a comment on still lives and what they show. The more you look the more you see the juxtaposition of ideas and images.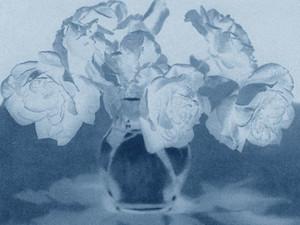 Thomas Ruff, Nature Morte, Gagosian Davies Street London, August 6 - September 26 2015.
Review - Robert Dunt, Founder & CEO ArtTop10 - www.robertdunt.com