These iPad paintings by David Hockney look weirdly painterly. Even when you peer right up close it actually looks like the lines in the pictures are painted over each other. It's not even immediately apparent that the pictures are printed on paper.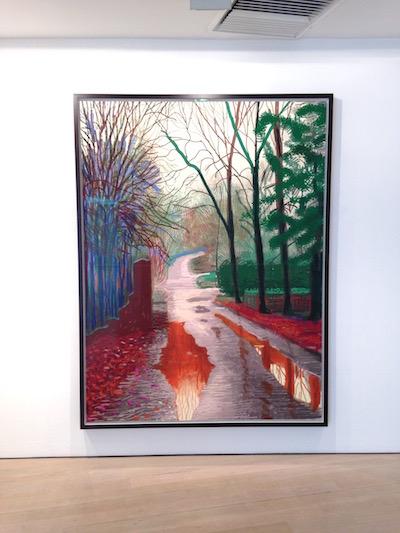 The pictures, or prints I suppose really, are very bright and really big, you feel like you are there. The layering of lines and blurring of lines in the distance is a really effective way to create space in the prints and Hockney has clearly mastered this iPad technique.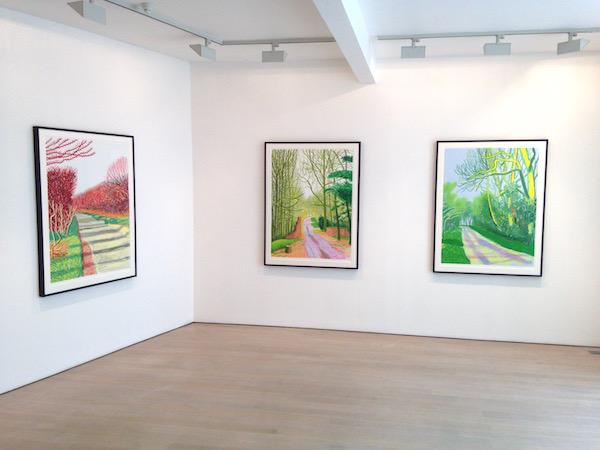 What's nice is that the pictures are not overworked, they're not fussy. I like them best when there's a 3D sense to them. It's a bit like they're windows onto the world and for a moment I actually thought one was a window when I turned around quickly. It's a bit like being in a Japanese ryokan where the square window/door creates an art like image of the outside world, by giving it borders. Almost all of the pictures have roads in them as well.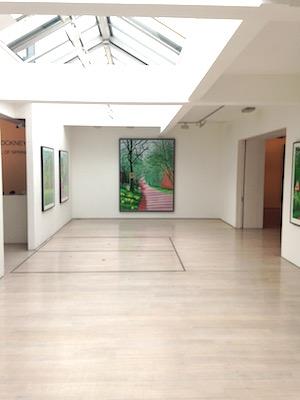 David Hockney, The Arrival of Spring, 9 July - 28 August 2015
Review - Robert Dunt, Founder CEO ArtTop10 - www.robertdunt.com